The School Day
Our school day starts at 8:45 am.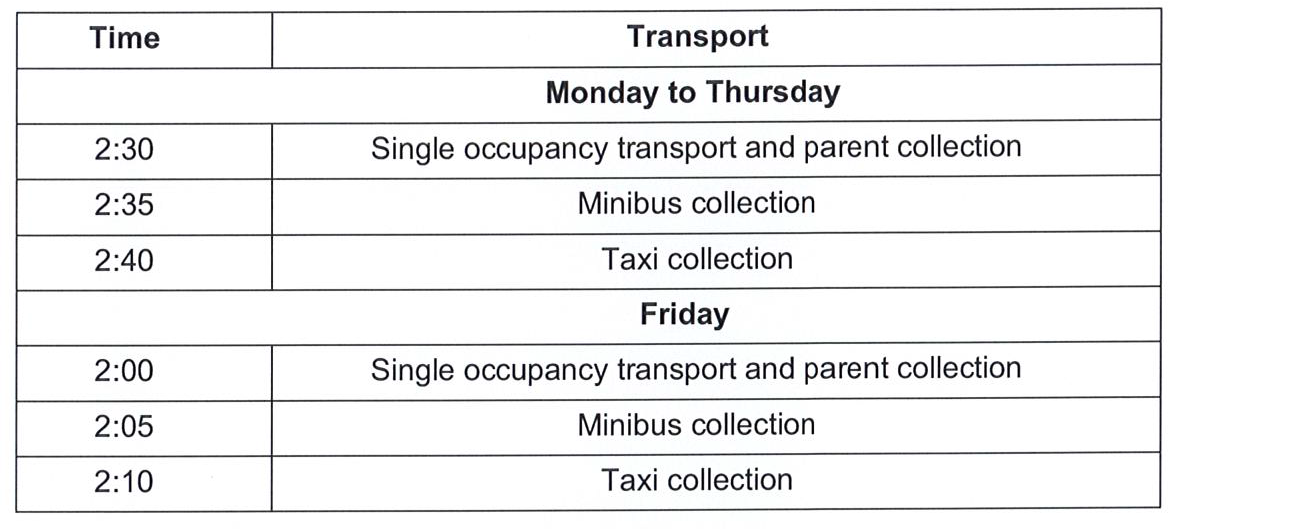 Pupils mostly arrive and leave by minibus or taxi with a few of our more locally based pupils walking to and from school.

On arrival, a staff member will greet pupils and guide them to their classrooms where there will be a Teacher and Teaching Assistant to welcome them.

Each pupil is offered toast and a glass of milk for breakfast (sometimes crumpets or breakfast muffins are available). 

Each class has a 15-minute morning break. A morning snack is available in every classroom which a teaching assistant will hand out with a glass of water.

Lunch time is in two sittings – 11:55am to 12:25pm and 12:35pm to 1:05pm. Pupils can have a hot school lunch, a school packed lunch or bring their own packed lunches.

During the day the pupils will have a variety of timetabled lessons including literacy, numeracy, history, geography, science, design and technology, religious education, computing, physical education and Personal, Social, Health and Economic education (PSHE).