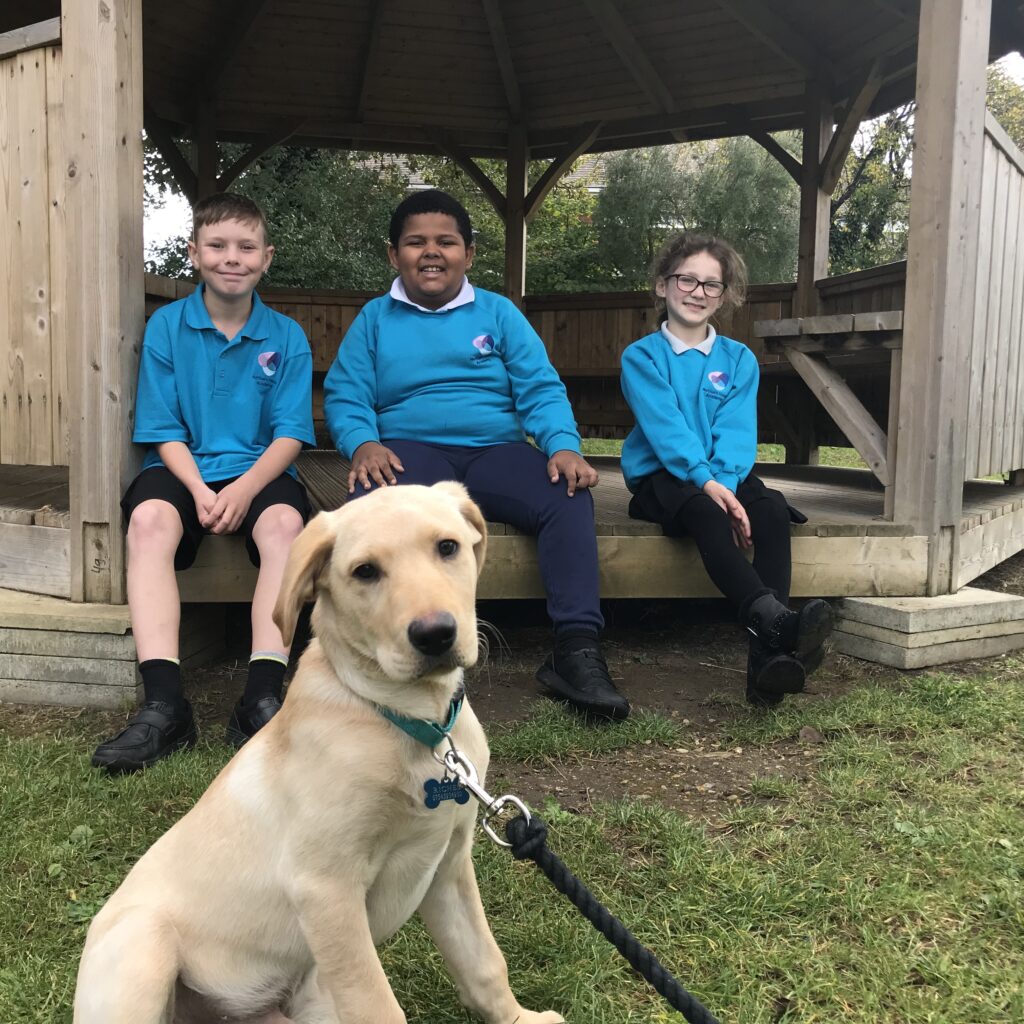 At Northern House Academy we use Pets as Therapy dogs on site. The dogs usually on site are Dexter (chocolate brown labrador) and Teasel (golden labrador). We also have a puppy on site who is training to be a Pets as Therapy dog, his name is Beau and he is a golden labrador.
We firmly believe that working with dogs provides students with many benefits, including building confidence and self-esteem. Dogs are used to provide consolation, comfort and as a breathing space. Students can, accompanied by an adult, take a dog for a walk within the school grounds or sit with the dog for a few minutes in a quiet space.
Students cannot fail in any way in their relationship with the dogs: the dogs do not judge or condemn, and offer unconditional affection. Students learn the principles of good pet ownership and are given a sense of responsibility through their contact with the dogs.
We always ensure that our dogs have a suitable temperament and characteristics for working with a range of audiences. Risk Assessments are completed for every aspect of bringing dogs into school and students are taught how to handle dogs safely and responsibly.
We recognise that not all students, staff and visitors like dogs, may be afraid of them, or may have an allergic reaction to them, and this is carefully and sensitively managed by staff.
Dogs are supervised at all times by the owner or a nominated adult, and are handled consistently and safely.
The welfare and well-being of animals is paramount, and dogs are provided with 'rest' periods during the school day to avoid any risk of stress.